Gpswox Family Locator Review
Welcome, Guest

You have to register before you can post on our site.







Search Forums



(Advanced Search)




Forum Statistics
» Members: 3,609
» Latest member: [email protected]
» Forum threads: 111
» Forum posts: 353
Full Statistics




Online Users
There are currently 13 online users.
»0 Member(s) 13 Guest(s)





Latest Threads
MVT100 'Not Connected'
Forum: Vehicle / Car / Truck GPS Trackers
Last Post:jonasf_ph
01-31-2018, 10:19 PM
» Replies: 2
» Views: 2,540
Google Maps API
Forum: Hosted GPS Software - white label (lifetime license)
Last Post:alex.georgescu
01-29-2018, 04:09 AM
» Replies: 0
» Views: 4,680
white label license on my...
Forum: Hosted GPS Software - white label (lifetime license)
Last Post:Forum Support
01-18-2018, 05:29 AM
» Replies: 3
» Views: 2,487
How low a gps transmitter...
Forum: Mobile GPS Tracker
Last Post:aaronpawlak
01-17-2018, 10:36 AM
» Replies: 0
» Views: 1,574
GM06NW - Goome tracker
Forum: Vehicle / Car / Truck GPS Trackers
Last Post:BartsTracker
01-13-2018, 04:38 PM
» Replies: 2
» Views: 3,337
not connecting
Forum: Hidden Mobile GPS Tracker
Last Post:Forum Support
01-13-2018, 04:18 PM
» Replies: 1
» Views: 2,303
Teltonica tracker configu...
Forum: Brands: ATrack, Bofan, Coban, Concox, Meitrack, Teltonika, Xexun etc.
Last Post:bela541
01-04-2018, 05:18 AM
» Replies: 5
» Views: 3,849
GPSWOX says I'm not conne...
Forum: Hidden Mobile GPS Tracker
Last Post:Forum Support
01-03-2018, 07:21 PM
» Replies: 1
» Views: 1,929
Alert
Forum: Notifications
Last Post:Forum Support
12-30-2017, 09:54 AM
» Replies: 1
» Views: 2,082
Offline object notificati...
Forum: Notifications
Last Post:STARLEY FIGUEIREDO
12-29-2017, 12:17 PM
» Replies: 3
» Views: 2,990




Lag in Reporting

Posted by: Andrew82 - 11-05-2017, 04:22 AM - Forum: GPSWOX Mobile Client- Replies (2)

Hello. I am using the Android GPSWOX app. I am trying it out. For several weeks there has been a varying reporting delay. It ranges from 1-3 days.
I've gone through all the settings. The app is set to update every 5 minutes. The log says it is updating. I have a GPS connection right now, and still, on the website... the position timestamp is off by 36 hours.
I do not know if the issue is with the app or the server.
Any help is appreciated.
Thank you.




Export and import objects

Posted by: ofmoreno06 - 11-03-2017, 06:02 PM - Forum: Cloud GPS Software - white label (monthly fee)- Replies (1)

Hi,
I'm trying to migrate objects from one server to another. In admin panel, at objects section I can see an option to import objects in a csv file. I can't see an export option though.
what data should this csv file content. how to format it. thanks.




3G support
Posted by: [email protected] - 11-03-2017, 03:48 AM - Forum: Brands: ATrack, Bofan, Coban, Concox, Meitrack, Teltonika, Xexun etc.- Replies (1)

Hi,
In Australia we do not have 2G Network. So most of the trackers on your list are 2G.
Does your software support 3G network or GPS trackers using 3G network ?
Do you support the following Tracker running on 3G Network:
LK209C-3G gps vehicle tracker.
Thank you,
Regards.




how to keep GPSWOX's SMSGateway app running in android?

Posted by: ofmoreno06 - 09-20-2017, 05:51 PM - Forum: SMS Gateway- No Replies

hi GPSWOX community,
I got an android phone with SMSGateway app running and it works fine during certein time... It seems like after a certein time, the phone is not able to send the sms anymore until manually reopen the app.
does anyone know a way to keep this app running as a always active service?
Thanks in advance.




Heartbeat function always trigger in/out geofence alert.

Posted by: ofmoreno06 - 09-18-2017, 03:47 PM - Forum: Notifications- No Replies

Hi GPSWOX Community,
I'm working with devices that have a heartbeat function (it sends a message every X time in order to keep gprs connection alive).
When this message is sent for example every 5 minutes, each time is triggering geofence (in or out) alerts. This a very inconvenient issue as Im working with SMSGateway too.
Is there a way to keep receiving geofence alerts and using heartbeat function without having alerts every 5 minutes?
Thankyou all for any help.




GPS History without Internet

Posted by: CT Michaels - 09-13-2017, 04:23 AM - Forum: History and Reports- Replies (1)

Hello.
In regard to the android app and a smartphone. If the phone goes out of network range, but still has a GPS connection, will the app save the various points the device has been, and then upload everything (with timestamps) once a network connection is re-established?
If this is the case, I assume the device's history is then fully available to view in the History and Reports feature?
Thanks.




Why are SMS in queue?

Posted by: ofmoreno06 - 09-11-2017, 06:30 PM - Forum: SMS Gateway- No Replies

Hi GPSWOX communitty,
I'm using GPSWOX's sms gateway app and it had worked normally last days.
I think messages in queue are messages which for any reason could not be sended yet. What can I do in order to these 'in queue' messages be sent?
The app is already running and the smartphone can send sms normally, so what is the cause the alert messages stay in queue?
Thank you for any help.


(09-11-2017, 06:30 PM)

ofmoreno06 Wrote: Hi GPSWOX communitty,
I'm using GPSWOX's sms gateway app and it had worked normally last days.
I think messages in queue are messages which for any reason could not be sended yet. What can I do in order to these 'in queue' messages be sent?
The app is already running and the smartphone can send sms normally, so what is the cause the alert messages stay in queue?
Thank you for any help.


Sorry, the problem was I changed the pasword days ago so the app could not connect. The app seemed like it was loogged though.




i have lost my account password how doi reset it

Posted by: kennethmunuhe - 09-06-2017, 11:21 AM - Forum: Personal Account (tracking 1-25 objects)- Replies (3)

i have forgotten my account user name and password for TK103 in saver 3 how do i rest it




How to use setflag creating events?

Posted by: ofmoreno06 - 09-01-2017, 04:25 PM - Forum: Notifications- Replies (4)

Hi GPSWOX community,
I'm tryinig to create events with setflag, but I'm still not able to do it...
I'm tryinig to create an event about 6th digit of io1 parameter, as shown in following picture.
So I created the event as:
I also created an event alert for this. But it doesn'nt work. How does this setflag event must be created?
note: I have already created events and alerts with other parameters (without using setflag) and work perfectly.
As always, thankyou for any help.




GPSWOX detecting wrong protocol?

Posted by: ofmoreno06 - 08-31-2017, 04:15 PM - Forum: Accessories and sensors- Replies (3)

Hello GPSWOX Support Team,
I'm trying to define custom events. Currently I'm working with TZoneDigitalAVL05 and TZoneDigitalAVL02.
The issue is when I try to see the protocol used by the device, it shows 'totem' (screenshot attached).
Why do TZone AVL05 and TZone AVL02 are using this totem protocol?
Although both gprs protocols are almost the same $$<length> ... <checksum> the paramaters in 'History'->'Log data' are just some paramaters of the total sent by TZONE's devices. Using totem protocol can cause erratic data in Event, io, adc, battery and other fields.
How could I set up the devices in order they work with tzone protocol?
Useful files:
- tzone gprs protocol
- tzone avl05 user manual (in page 24 gprs protocol is described)
- tzone avl02 user manual (in page 19 gprs protocol is described)
Thank you for any help.




Pages (12):

« Previous1

2

345... 12Next »
GPSWOX is the best GPS Tracking System I have ever met. I have used many systems previously, but this one is the fastest, has friendly support, lots of different software features, extremely reasonable price and easy to use even for people who just start working with such software. Highly recommended for use!
GPSWOX is an award-winning, industry leading telematics company that lets Android users download a free-to-use GPS tracking app. The GPSWOX Family Locator app can be quickly downloaded from the Google Play store and an account can be created in minutes.
. Recover Lost Phone – track and find lost or stolen phone. History and Reports – view reports with: visited locations, distance traveled etc. Fleet Management – for business users About GPSWOX app:. Application gets location using GPS and AGPS. Possibility to change tracking interval About GPSWOX online software: GPSWOX is.
Gpswox App Download
Enjoy millions of the latest Android apps, games, music, movies, TV, books, magazines & more. Anytime, anywhere, across your devices.
Telematics Events
AWS Summit Berlin
Date:February 26-27, 2019
Location:Berlin, Germany
CES in Las Vegas
Date:January 08-11, 2019
Location:Las Vegas, USA
CEBIT 2018
Date:June 11 – 15, 2018
Location:Hannover
CeBIT 2017
Date:March 20 – 24, 2017
Location:Hannover
Telematics Conference
Date:March 21 – 22, 2017
Location:Middle East, Africa
GPS Server Updates
Best GPS tracking software
GPSWOX tracking and fleet management software was developed in 2014 by a team of professional hardware and software engineers. GPSWOX headquarters is located in London, UK with branches in USA and EU. Today GPSWOX solutions are successfully used by personal households and businesses all around the world. GPSWOX software is designed to track: vehicle, truck, cargo, bicycle, boat, people and mobile online in real-time, get notifications, reports etc. GPS server allows you to optimize your work, save costs, protect personal things and many more.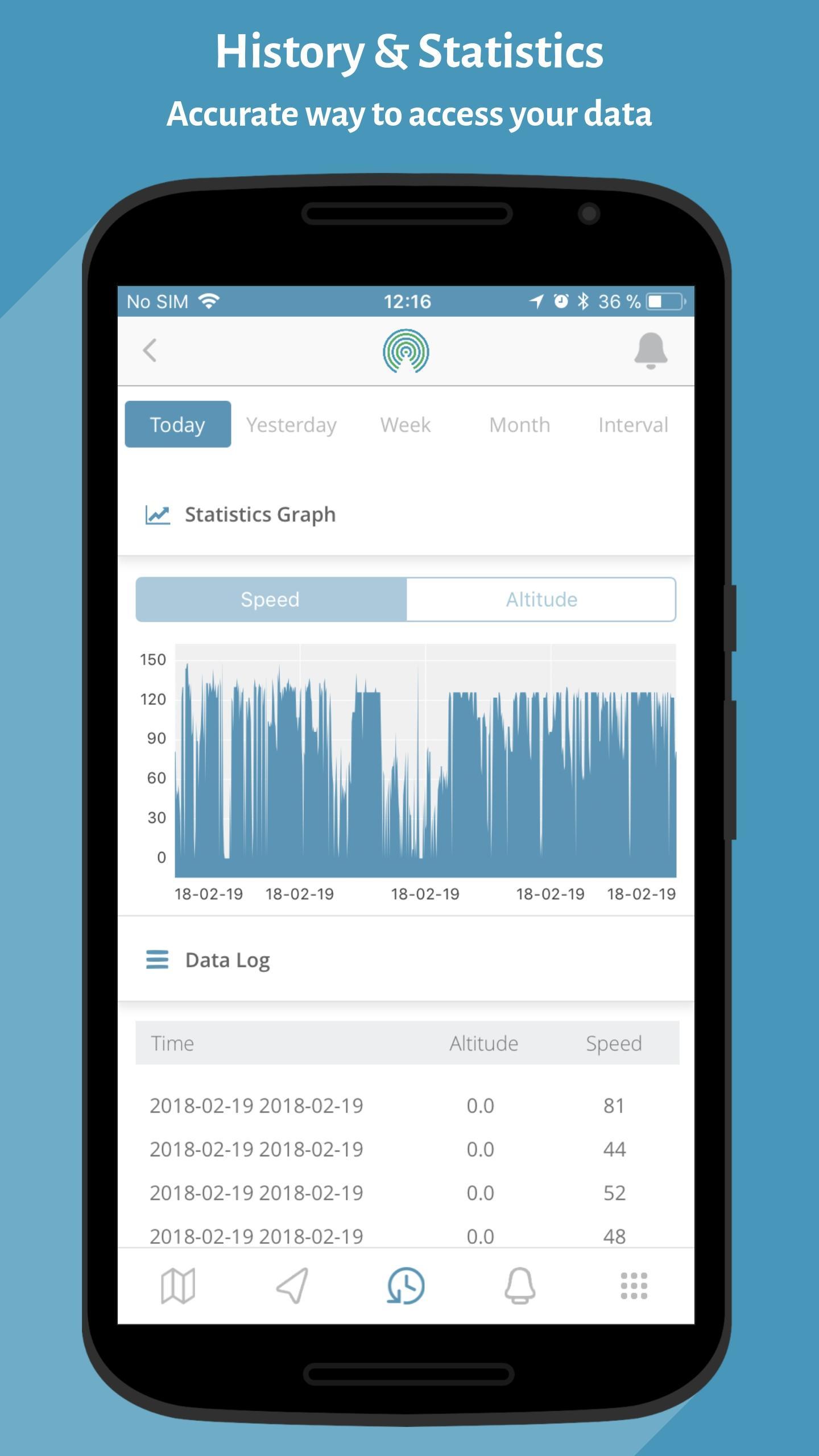 White label tracking software
We are actively helping companies globally to setup profitable GPS tracking businesses with GPSWOX solutions. Start your own GPS tracking business. Buy a first class white label GPS tracking software for the lowest price on the market. Our team of qualified experts will setup software and undertake all technical aspects for you. We will implement your corporate identity (name, logo etc.) and localise it in your language. Furthermore, you will receive all necessary trainings and continuous technical support. View software
GPS server
GPSWOX professionals' crew will transmit your tracking objects, setup GPS tracking software and assume all technical care for you for Free. Save time and focus on your core business while we will take care of your vehicle tracking software and system. We will provide all indispensable trainings and further technical assistance. NOTE: We guarantee that in GPSWOX.com you will find the lowest GPS vehicle tracking software price on the market. Check all prices and save your money. Also we offer GPS server services where you can host your information. Do not wait - start using most powerful GPSWOX system today. Get in touch
Vehicle tracking
Global support
Europe, Africa, Asia, USA, Australia



*depending on your query, response may take from 1 to 24 hours. Thank you for your patience.
Buy verified GPS Trackers for personal use or business from only €99